What is Stress?
People have very different ideas with respect to their definition of stress. Probably the most common is, "physical, mental, or emotional strain or tension." Another popular definition of stress is, "a condition or feeling experienced when a person perceives that demands exceed the personal and social resources the individual is able to mobilize."
If Life Were Easy They Would Have Asked For Volunteers
Stress is ubiquitous and follows us everywhere. Since there is simply no avoiding it, the task for mental health professionals has become to further our understanding to improve management in our patients and in ourselves.
Are You Stressed?
Take a short test and find out how badly your specific stressors affect you. Receive a free workbook where you can fully understand your test results and what to do about the areas where stress affects you.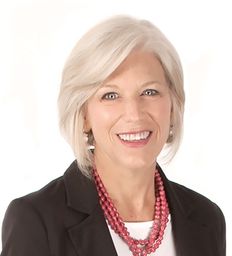 Presented by:
Cynthia Ackrill MD, FAIS a leader in the field of leveraging stress for optimal productivity, health, and happiness. With a background in primary care and advanced training in applied neuroscience (a look under the hood!), certification in wellness and leadership coaching, she combines the science of human performance with wisdom, humor, and heart to address the critical relationships between thinking styles, behavior choices, performance capacities, leadership effectiveness, health, joy, and deep career/life satisfaction. She is the Editor of The American Institute of Stress' Contentment magazine, is on the faculty of multiple leadership/coaching programs, and contributes widely to the media, including guest appearances on Katie Couric, CNN, Today Show, and Huffington Post.
Join us for a Free Live Webinar
EMPOWER YOUR KIDS TO HANDLE STRESS LIKE A NINJA
November 17th at 2:00 PM EST
Almost 2 years into this pandemic and the uncertainly and disruption continue. Your kids are stressed. You are stressed—attempting to manage your own stress and theirs… It's exhausting!
Sadly, most adults were never taught key principles and skills to handle stress well. In fact, in the pursuit of "success," we've been rewarded for thoughts and behaviors that make it worse or compromise the very self-care we need to be strong. The result: way too much struggle, suffering, exhaustion, and even shame. ("Why can't I seem to handle this"). Not to mention, loss of health, happiness, focus, energy, and finances. Let's not pass that legacy on to our kids! Let's let Covid inspire us to teach our kids better ways to negotiate life challenges.
Length of Workshop: 60 minutes
Click below to register and read more about this webinar.
Join the American Institute of Stress
Obtaining credentials from The American Institute of Stress is a designation that sets members apart as stress experts and reflects their commitment to the advancement of innovative and scientifically based stress management protocols.
The AIS Seal and credentials inform the public that the certificate holder commands advanced knowledge of the latest stress research and stress management techniques.
For physicians and other healthcare practitioners it designates your practice as an advanced treatment center for stress related illnesses.
Mismatched: Your Brain Under Stress
This 6-part documentary features some of the world's leading experts on stress. Their collective experience stretches from the first experiments done on the mind/body connection to the latest research into unravelling the unconscious mind. As entertaining as it is informative, Mismatched teaches us about what stress is and how to master it.
Free magazine for Service Members, Veterans, and First Responders. Edited by Col (Ret) Kathy T. Platoni, PsyD.
Free magazine for everyone. Subscribe to learn about stress and how to manage it in this evidence-based publication.
Finding Contentment Podcast
Finding Contentment focuses on stress and stress-related issues and features interviews with healthcare practitioners and stress experts.
Subscribe today on your favorite podcast app, so you don't miss any episodes.
Latest Blog Posts
Stress-related news curated by AIS and published weekly
William Heckman
Summary Thanks to the ongoing stress of the pandemic, it's no wonder many of us have been feeling more tired [...]
William Heckman
We've always known that downtime is important to reduce job stress and recharge your batteries so you're on top of [...]
William Heckman
Do you fall asleep quickly? Falling asleep too fast is not a sign of a healthy sleeper, experts say By [...]
Shop Our Gift Packs
We assembled a collection of 10 packs of qualified and fun stress management gear. In addition to your own use, these make the perfect gifts for your stressed family members and friends. They will definitely thank you for these useful and thoughtful gift packs.
My Stress Tools
The Gift of Relaxation
Relaxation-In-A-Box
Overcoming Stress Pack
Sleep-In-A-Box
The Anxiety & Emotional Eating Attack Pack
Stress Attack Pack
The Chillax Pack
Mindfulness Meditation Pack
The Unhealthy Behaviors Attack Pack
Stress Mastery Questionnaire
The most important phase of stress management is identifying your personal triggers. Start by taking an AIS certified stress assessment.
This quick online self-assessment provides personalized feedback on your stress risk scores, followed by a detailed nine-page stress report and a corresponding 66-page Stress Mastery Guide and Workbook.
Online Courses
Learn How to Control Your Reactivity to Stress with our Favorite Certified Online Courses.
How can you help?
Giving is not just about donating, it's about making a difference. Won't you please donate and help us continue to make a difference?
Our mission is to improve the mental and physical health of the community and the world by setting the standard of excellence of stress management in education, research, clinical care, home life and the workplace. We educate and credential health care professionals and offer products and educational tools for everyone.
Please help us carry out our mission with a donation. The Institute is a 501(c)3 nonprofit corporation. Your tax deductible gift allows us to continue helping you along with Service Members, first responders and civilians navigate stressful situations to have a happier, more rewarding life. Every dollar is greatly appreciated.
The Brain Electric
Watch this free documentary as it takes us across America and the United Kingdom to investigate how Alpha-Stim brain tech is being used by leading researchers and clinicians to normalize your brain without drugs.