Editor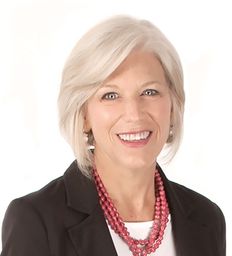 *This is an article from the Winter 2021-2022 issue of Contentment Magazine.
 What an incredible privilege it is to bring you this issue of Contentment Magazine. How often do you get to deliver a landmark discovery? The Unified Theory of Medicine and Biology by Lewis Coleman, MD, FAIS explains how treatments that restore normal stress mechanism activity can cure disease and save lives. He spent 20 years building on this Institute's founder, Dr. Hans Selye's original theory of stress to develop The Mammalian Stress Mechanism. So many articles in these pages and elsewhere discuss overly simplified explanations of how our physiology is based on stress mechanisms, explaining how we are programmed to act like predators or prey. Now Dr. Coleman explains precisely how we respond to stressors. Understanding this will change the way you look at how we interact with our thoughts and environmental stressors. This knowledge can change your life. Though traditionally, medicine has been slow to embrace new science, I hope his work spurs on many more possibilities to restore health and happiness and look forward to Dr. Coleman's regular contributions to Contentment. This first article helps you truly understand why emotional adversity is a major contributing factor in disease causation. 
 Evian Gordon, MD, PhD, FAIS, and Donna Palmer, PhD share some of their conclusions from their impressive Total Brain database. Their research and database allow them to quantify stress effects and the effectiveness of different interventions. How wonderful to see proof of what really works! For this issue they present and discuss the rates of stress tracked during the entire COVID pandemic and offer 5 calming techniques that have been proven to reduce stress levels.  
 As many of us are weary of the disruption of the pandemic, Jeff Jernigan, PhD, BCCPC, FAIS offers a great perspective on our relationship with change and how to thrive in troubling times. He reflects on his grandmother's life filled with enormous changes and acceptance, and in contrast, the rising rates of adults acting out in response to ongoing challenges. He discusses psychological first aid to help us see our choices in the face of change, and to rebuild our reserves to handle stress.  
 Once again, the holidays are upon us, bringing more to do and handle — a great time to put some of this science to work for us. The next 3 articles offer ways to do just that. Jacinta M. Jiménez, PsyD, FAIS looks at 3 opportunities to use mindfulness to take the sting out of stress. We do know that all the little moments of distress add up, as do the moments when we reset and restore. Mindful choices help balance the equation and are available even in the situations that tend to trigger stress. Her tips for mindful meals, mindful connections, and mindful travel will assure that you thrive this holiday season and beyond. 
 Ashley DePaulis, MPH works with using the body to build awareness and mitigate stress through movement. She reflects on how the pandemic has affected our movement patterns and she discusses the 7th sense, interoception or the awareness of our internal state, one of the subtle senses that is seldom trained. She offers ways to build this awareness and a menu of ways to incorporate mindful movement into our busy holiday season and beyond.  
 Sharon Montes, MD, FAIS is back with more science we were not taught in medical school. She looks at the role of the endocannabinoid system in stress and bliss. Our bodies have this intricate system of communication between our 40 trillion cells, helping us regulate and ideally balance the immune, nervous, and endocrine/hormone systems. While we are hearing about CBD supplementation everywhere, Dr. Montes discusses endocannabinoids naturally produced in our bodies, in particular, anandamide, or the "bliss molecule." She shares specific techniques to increase your own levels of anandamide and experience more bliss — the perfect gift.  
 What a packed issue! I hope you enjoy digesting this new science and playing with ways to use it to reduce your stress.  
 Wishing you health and happiness this holiday season and throughout the coming year,